The future of journalism in the social media age
By Gavin Evans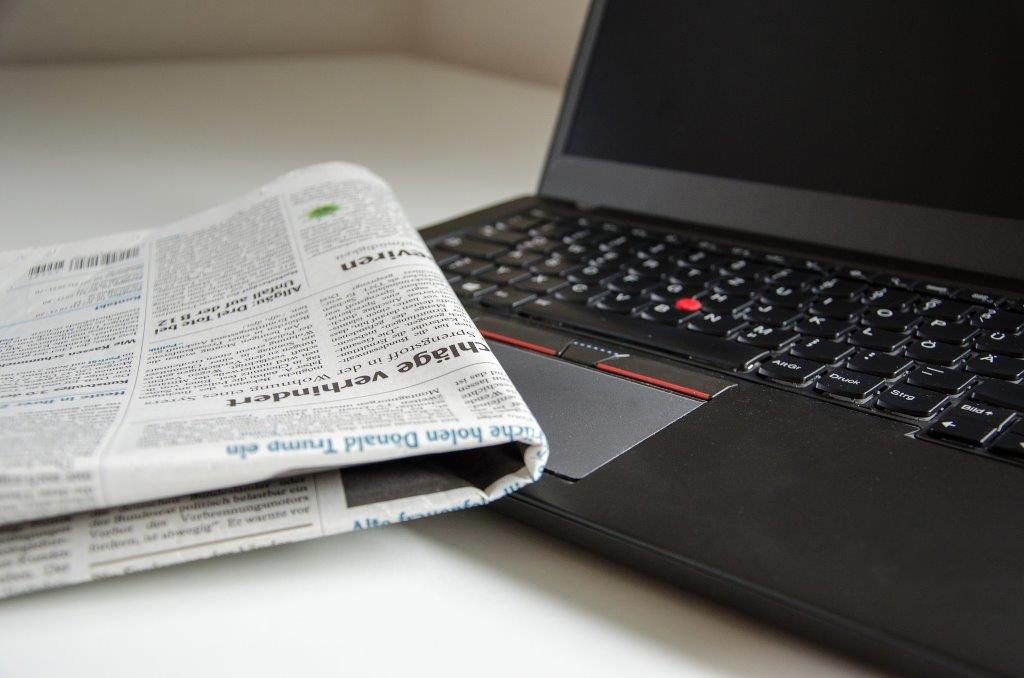 Ten years ago I made a foolish prediction to one of my classes: "In another decade, print journalism will be no more than a novelty item – just like vinyl records."
My prognosis was spectacularly wrong. Vinyl was in the midst of making a comeback as I spoke, and print proved to be more resilient than anticipated. The Evening Standard and Metro were soon to be handed out free on the London tube lines and elsewhere, Newsweek, which had gone entirely online, went back to producing a print edition; The New York Times produced an international print edition for the first time.
And yet, and yet….. When I ask students how they first heard of the 9/11 terrorist attack (when most were children), they almost all say television. When I ask when they first heard of the 2017 Manchester terrorist attack they almost all say through social media. At least with the big stories, print had long since ceased to be a first responder.
So although I was way off the mark when it came to timing, the essential trajectory of the decline of print journalism and the rise of online journalism is hardly in dispute. Print circulations of all newspapers, at least in the UK and USA, are falling steadlily. Several big beasts (like The Independent and the Christian Science Monitor) have abandoned print. Hundreds of local newspapers have died.
Other newspapers and news sites that have never had a print version have flourished – The Huffington Post, the Daily Beast, Vice, Buzzfeed, Vox, Politics.com, along with blogs, vlogs and podcasts. You can see the attraction: print is cumbersome and expensive (printers, ink, petrol, paper, distribution networks). With an exclusively online publication your main expense is your reporters (aside from your office and computers).
Right now it feels like we're in a state of flux – a transition phase. Most big newspapers (such as the British national papers and the big city newspapers in the US) continue printing, partly because of the gravitas offered. Stop printing and brand identity suffers.
Print advertising rates have fallen (partly because of falling circulation but also because companies are spending more of their advertising budgets on online advertising) although they are still significantly higher than the rates per ad for online editions.
It is when you compare digital and print readership figures that you get a real sense of how things are shifting. The Daily Mail has a circulation of 1.25m but the Mail Online has around 30-million unique UK readers per month. The Guardian has a 140,000 print circulation, 23.9 unique UK digital readers per month and 140-million internationally. So you get the picture: far, far more people are reading newspapers online than in print.
And this creates all sorts of challenges.
First, how do you make money? One answer is the paywall. This works splendidly for newspapers offering something exclusive and valuable like the Financial Times and the Wall Street Journal but is far more of a challenge for those offering general news because their readers can simply go elsewhere.
In 2010 Rupert Murdoch became exasperated at the idea that his online readers were getting something for nothing. He removed his papers from Google searches and put up a high paywall for his newspapers (£1 per story or £2 per week) and expected that other newspapers would follow suit. He was worried, however, about the BBC which has the biggest news website readership in the world. His son James lambasted it for the "dumping of free, state-sponsored news on the market" and said that future of web journalism lay in paywalls, which would be hard to maintain because of the free websites of the BBC.
But the Murdochs miscalculated. He pressed ahead with its high paywall for The Times, but most other newspapers declined to follow his lead. The Times now attracts around 4-milllion unique UK hits per month (one-sixth of that of The Guardian, which has half its print circulation). But they were forced to abandon it for The Sun.
An alternative model was adopted by The New York Times. You only start paying ($1 per week) once you've read 10 stories for free in a calendar month. This encourages casual traffic while nudging dedicated online readers to fork up. And it works – their online readership continued to grow internationally (now 130-million) and have nearly 3-million exclusively online subscribers.
The third option is not to have a paywall at all, the approach adopted by The Guardian, Daily Mail, Daily Mirror, Daily Express and now The Sun, as well as their Sunday equivalents.
If we takeThe Guardian as an example, they make money mainly from advertising (in June 2018, its online advertising revenues finally outstripped its total print revenues), but also from selling products (including online educational products to newspapers, masterclasses and books) and from 'membership' (basically donations).
There are two factors holding back the rise of online newspaper advertising rates. One is AdBlock and the other is that advertisers prefer individually tailored ads – homing in on consumers, using algorithms to detect their tastes. Newspapers, don't quite fit the bill.
This brings me onto an existential issue relating to the future of journalism. Print editions of newspapers bundle different kinds of news, views and features together – politics, international, sport, business, obituaries, fashion, food, reviews, comment and so-on – and readers take a linear journey through these, from front to back or back to front.
Readers who use the newspaper's app or go to its website take a different kind of journey. They settle on the stories they like, or go straight to the sections they prefer, clicking on, say, football, or business or lifestyle or politics.
But when I have take surveys of new students, increasingly I find they get their information less from apps or websites and more through newspaper stories that arrive through their social media feeds. This means their access to news is tailored to their own tastes and they are not getting news outside of their comfort zone: a worrying trend.
Finally, what does all this mean for the kinds of journalism we'll see in the future? Some have predicted that professional journalists will become rare beasts, replaced by untrained 'citizen journalists'. This fear arose after waves of redundancies for senior journalists as newspapers cut costs because of the drain of their print editions.
In particular, there were dire forecasts that investigative journalism would come to an end because investigations are expensive. But this hasn't happened. Instead new forms of investigative journalism have thrived.
A good example is the International Consortium of Investigative Journalists that exposed tax dodging and other crimes through sharing the load of reporting on the Panama Papers and the Paradise Papers. They worked cooperatively using the Tor network (dark web) to ensure communications were encrypted. Another is the 11-person Bellingcat consortium of investigative journalists that exposed the real identities of the Skripal poisoners.
So, it would appear we are on the cusp of a new era of journalism, where new ways of investigating, reporting and producing news are being found. But having learnt my lesson 10 years ago, I'll resist the temptation to make predictions of what the next decade will offer. Like everyone else in the profession I'll wait and watch with excitement and concern.