Ten legal tips for journalists
By Andrew Knight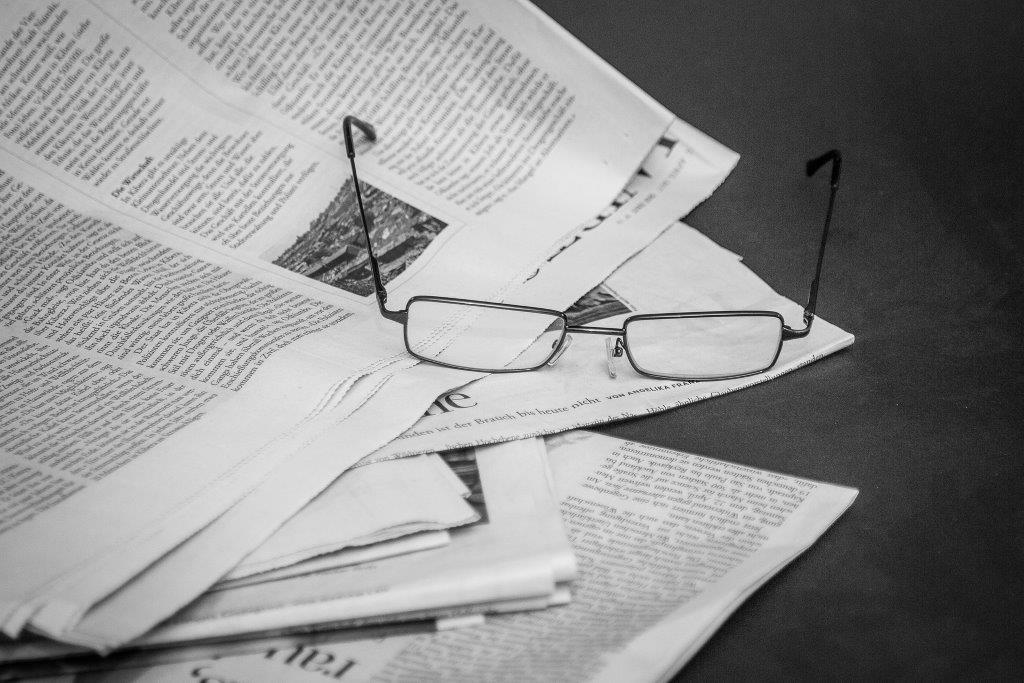 You know it's against the law to steal things or kill people – but what legal problems could you encounter as a writer? Here are some dangers you need to be aware of.
1) AVOID RUMOUR AND GOSSIP
We all love a bit of juicy gossip – but put it in your blog, tweet or article and you could end up paying dear for it. Defamation law exists to protect people's reputations from unfair attack – which means that if you wrongly publish something about them which is damaging, you could end up being sued for libel. And high-profile libel trials have cost UK papers millions.
2) DON'T STEAL OTHER PEOPLE'S PICTURES
Copyright law exists to protect people's creativity, skill and effort. And just because you are able to right-click on a JPEG doesn't mean you are entitled to use that image without permission. Check with the copyright owner first or you could end up paying substantial damages.
3) TAKE EXTRA CARE WITH CRIME STORIES
UK papers publish countless crime stories every day, but anyone accused of a crime is entitled to a fair trial – which means that when someone is arrested, no one should publish anything ahead of their trial which makes them sound guilty.
Incriminating background detail, alleged confessions or revelations about past convictions could all be seen as contempt of court – a criminal offence that could see a writer facing a substantial fine or even jail.
4) DON'T GET NASTY
You may be full of admiration for the wicked wit of your favourite acid-tongued columnist, but go too far in your criticism of people and you could end up in trouble.
Hate speech is a crime and outspoken views can fall foul of the law if they are seen as abusive, threatening or inciting violence.
5) RESPECT PEOPLE'S PRIVACY
We live in an era where everyone has a smartphone and it's only too easy to snatch a photograph, video or audio clip and upload it to the internet before anyone has realised what's happening.
Spotting your favourite singer out with his family may be the source of great excitement. But while taking pictures in a public street is not against the law in the UK, there CAN be circumstances where someone has a reasonable expectation of privacy, even in a public place – especially if children or health issues are involved.
6) PROTECT YOUR SOURCES
Journalists have a moral obligation to protect their sources and it may well be that someone tipping you off about a scandal could lose their job or even have their safety threatened if people find out that they have been talking to a journalist.
Tip-offs from whistleblowers can lead to great scoops, but confidentiality law is complex and the most sensitive investigations are not for the naïve.
7) SAFEGUARD THE VULNERABLE
There are specific laws protecting victims of sex offences and giving anonymity to children caught up in certain court proceedings. It's important that you familiarise yourself with such reporting restrictions so that you can protect the individuals you are wanting to write about.
8) UNDERSTAND DIGITAL MEDIA RISKS
Many people seem to think the internet is a free for all where anything goes, but those publishing online are not somehow above the law. Journalists working in a digital environment should be aware that the legal restrictions which apply to print journalists will still be relevant to webwriters, irrespective of the means by which the information is being 'published' – which includes social media posts, chat rooms, discussion forums and uploaded video clips.
9) KNOW YOUR RIGHTS
Journalists need to know the law not just to stay out of trouble but also so that they understand their rights – which meetings they have a right to attend, for example, what information has to be published by law or how to ask a public body for more information than they initially seem willing to reveal.
Much of your study of media law won't just focus on restrictions but on aspects of the which protect fundamental freedoms.
10) ETHICS MATTER TOO
Sometimes there's no specific legal problem with a story but there may still be ethical concerns about how to properly handle your reporting, interviewing or writing up of the finished piece. Different codes of practice apply to broadcast and print journalism and you may need to study these in detail – as well as understanding the concept of "public interest" and what arguments you might use to justify not revealing yourself to be a journalist, for example, in certain circumstances.
---